Prison Escape
Level Design
This level was created using the Source SDK, which ships with the PC game Half-Life 2. For this project, a classmate (Brian Williams) and I set out to make a videogame level in one school quarter. After spending much of the quarter learning the development tools, we built the level over a few days as our deadline approached. Our intent was to include action, problem solving, a moody atmosphere, and a loose narrative, all inside a map of manageable size.
The video is a little dark, so check out the screenshots below. I only included the interior, as that is the part I worked on exclusively. Specifically, I did the geometry, textures, lighting, decals, prop placement, AI scripting, interactive object scripting, and audio selection.
Download it HERE!
Half-Life 2 © Valve Corporation 2004.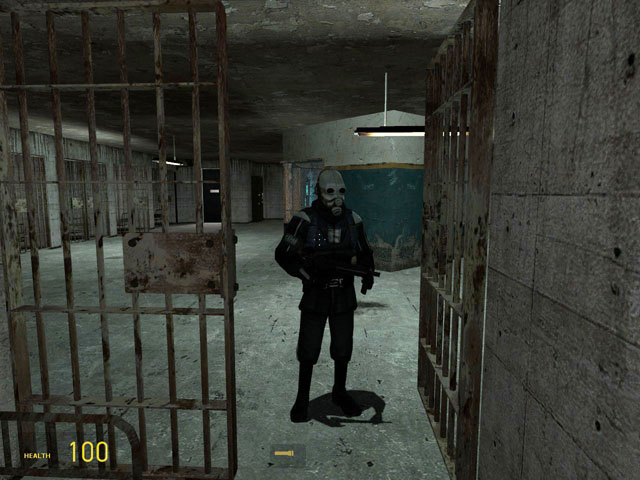 Should you do as he says? It's not like you have any other choice.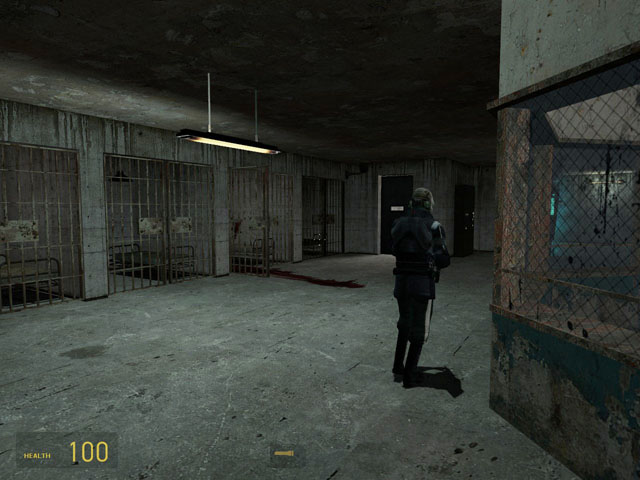 Better hope he's just moving you to a different cell.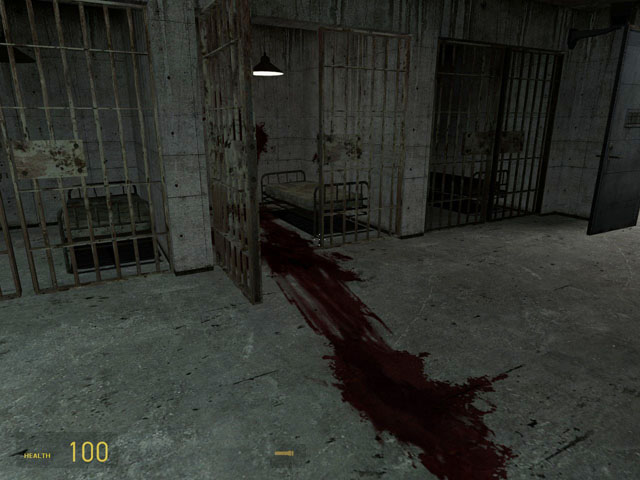 Not a good sign. Be on the lookout for a chance to escape!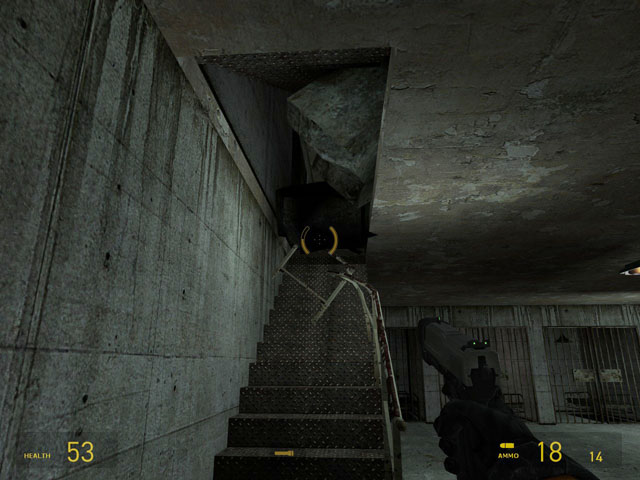 A quick peek around the place shows that you're sealed off. (The original plan was to make a huge, 8-story, octagonal prison, but the map was so big it wouldn't even load. This solution at least gives the illusion that the room you're in is part of a bigger complex.)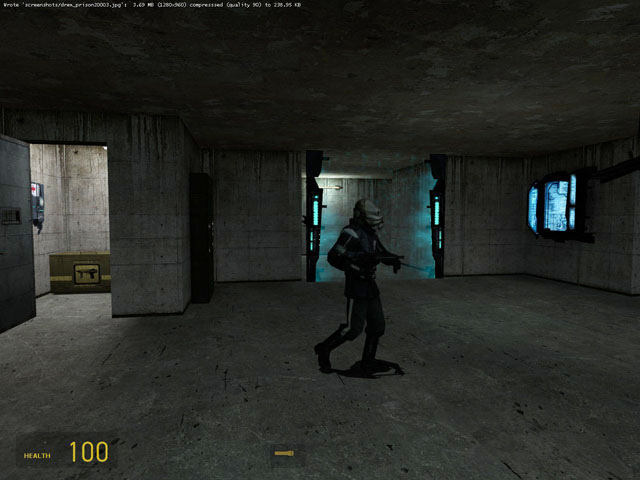 There's no way past that shield door. Fortunately, a careless guard left the door open to the (glowing and inviting) stock room. This is your chance!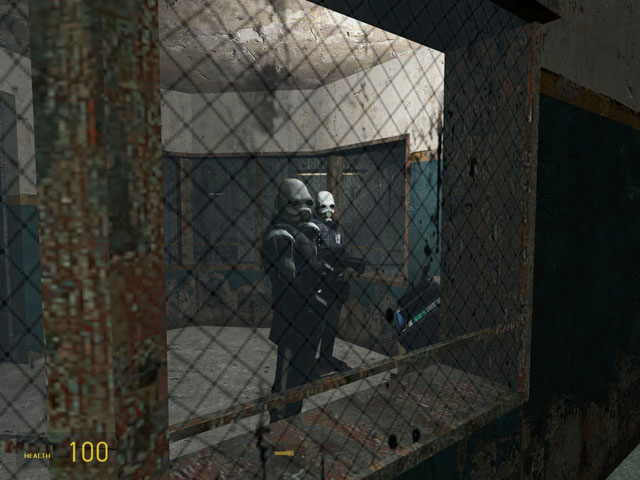 They're watching you, but you can make it to the stock room if you're quick. (If you try to enter the control room while the guards are alive, they will open fire.)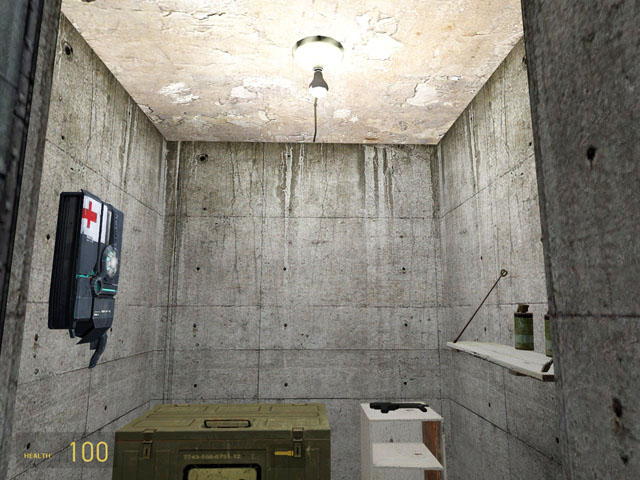 Cozy, but it's got all you need.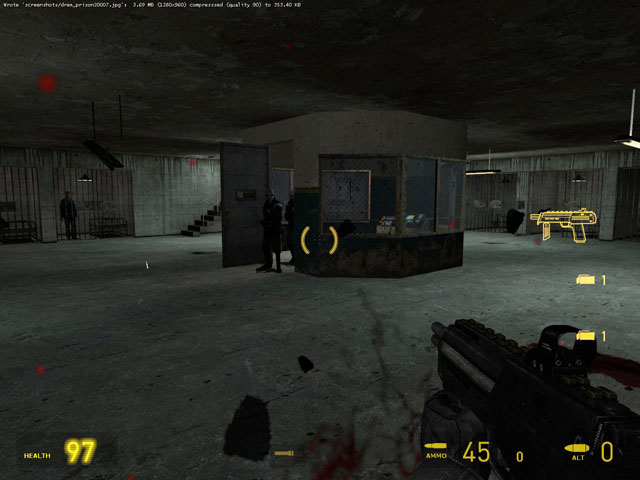 After you're done with these guys, head into the control room and disable that shield door.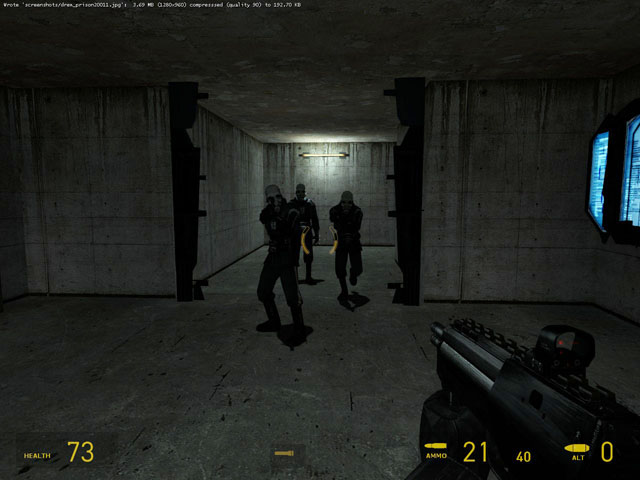 Uh oh, reinforcements!
© Drew Scanlon 2004-2009